We are pleased to introduce Dr. Leigh Graves Wolf and Dr. Laurence Anthony, who will be our plenary speakers at JALTCALL2017. Abstracts will be added in the near future so please check back fro more details. 
Keynote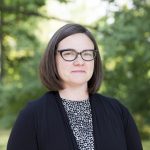 Leigh Graves Wolf is a teacher-scholar whose work centers around online education, emerging technologies and relationships mediated by and with technology. She has worked across the educational spectrum from K12 to Higher to further and lifelong. She has been a disc jockey, network administrator, teacher, instructional technologist and now professor. She believes passionately in collaboration and community and is currently the Assistant Director of the MSU Hub for Innovation in Learning & Technology, an academic specialist in the Dean's office in the MSU College of Education, and a fixed-term Associate Professor of Educational Technology at Michigan State University. For more information, please access Professor Wolf's Website
Plenary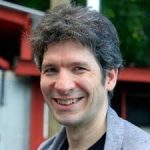 Laurence Anthony is Professor of Applied Linguistics at the Faculty of Science and Engineering, Waseda University, Japan. He is a former Director and current Program Coordinator of the Center for English Language Education in Science and Engineering (CELESE). His main interests are in corpus linguistics, educational technology, and English for Specific Purposes (ESP) program design and teaching methodologies. He received the National Prize of the Japan Association for English Corpus Studies (JAECS) in 2012 for his work in corpus software tools design, including the development of AntConc, AntWordProfiler, and AntMover.