Keynote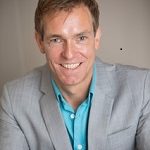 Hayo Reinders, The Internet of Things and its Implications for Language Education & Research
It is estimated that by 2020 there will be over 50 billion connected devices. This will go beyond cellphones and computers, to include objects such as cars, household appliances, and – as the technology improves – clothes, utensils and all manner of everyday items. What does this have to do with language education? As with computers and mobile technologies, the implications and uses of these developments for educators may not be obvious, but they are likely to be significant. In this talk I will describe the Internet of Things from a pedagogical point of view, give some examples of emerging implementations and research, and propose three areas of potential impact on our field clustered around affordances relating to mobility, augmentation and ubiquity. I will argue that these can facilitate the implementation of truly active learning and give some practical suggestions for language teachers in Japan.
Hayo Reinders (www.innovationinteaching.org) is Professor of Education at Unitec in New Zealand and TESOL Professor and Director of the doctoral programme at Anaheim University in the USA. Hayo's interests are in autonomy, technology, teacher education and out-of-class learning. He edits a book series for Palgrave Macmillan and is editor of the journal Innovation in Language Learning and Teaching. Some of his recent books are on digital games, innovation in language teaching in Japan and task-based language teaching & technology.
Plenary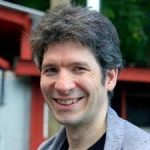 Laurence Anthony, Enhancing the CALL experience through Data-Driven Learning: From words to texts and beyond
Corpus data and tools have played an increasingly important role in English language teaching and learning research.  Native speaker corpora, for example, can provide vocabulary experts with valuable information on word frequencies and distributions, and help inform classroom teachers on appropriate language use in general and specialized contexts. Learner corpora, on the other hand, can help teachers identify common second language learner problems and provide evidence of language growth and development. Nevertheless, the introduction of corpora and corpus tools into the classroom for direct use by learners as part of a Data-Driven Learning (DDL) approach is still a relatively uncommon practice. This is despite an increasing amount of empirical evidence showing that DDL is often more effective that traditional teaching methods. In this presentation, I will first briefly review the long history of research and practice that supports the DDL approach before highlighting some of its obvious weaknesses and limitations in a CALL context. Next, I will introduce some recent advances in corpus tools development that allow teachers and learners adopting the DDL approach to move beyond simple investigations of word and multi-word unit forms and functions. Some of these new tools allow us to probe language at the rhetorical and discourse level, and others allow us to see how people interact to create language. I will finish the presentation with some practical suggestions for integrating DDL into the CALL classroom and ideas for future CALL-based research projects that can inform and improve on current DDL practices.
Laurence Anthony is Professor of Applied Linguistics at the Faculty of Science and Engineering, Waseda University, Japan. He is a former Director and the current coordinator of graduate school English in the Center for English Language Education in Science and Engineering (CELESE). His main interests are in corpus linguistics, educational technology, and English for Specific Purposes (ESP) program design and teaching methodologies. He received the National Prize of the Japan Association for English Corpus Studies (JAECS) in 2012 for his work in corpus software tools design, including the development of AntConc, AntWordProfiler, and AntMover.
Pre-recorded Plenary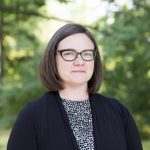 Leigh Graves Wolf, Design thinking: Going from practice to theory and theory to practice
Design thinking is a term increasingly popular in academic settings. Design thinking is an iterative process used to solve complex and wicked problems which engages all stakeholders in the process. In this keynote participants will engage in a design thinking exercise which will help provide an active and embodied and common experience around design thinking. We will then explore examples of design thinking initiatives in broad (university or organization wide) and discrete (classroom) contexts. Finally, we will learn ways to adapt and implement design thinking strategies into individual contexts.
Leigh Graves Wolf is a teacher-scholar whose work centers around online education, emerging technologies and relationships mediated by and with technology. She has worked across the educational spectrum from K12 to Higher to further and lifelong. She has been a disc jockey, network administrator, teacher, instructional technologist and now professor. She believes passionately in collaboration and community and is currently the Assistant Director of the MSU Hub for Innovation in Learning & Technology, an academic specialist in the Dean's office in the MSU College of Education, and a fixed-term Associate Professor of Educational Technology at Michigan State University. For more information, please access Professor Wolf's Website.
NOTE: Due to unforeseen circumstances, Leigh Graves Wolf cannot attend the JALTCALL Conference in Matsuyama this year. Participants can, however, watch her pre-recorded video presentation.